Due to the fact that you are reading this right now, we can safely assume that you have already mastered the packing basics, haven't you? Another thing that we can safely assume is that you have been traveling for quite some time now, right? You are probably one of those people who take several long trips a year. The first thing that you realize when you learn any new life skill is just how much there is to know. The exact same thing can be said about packing and traveling as well.
Your family and friends might wonder how you fit all of your travel gear into just one travel backpack, but you are thinking bigger. Now, you are looking for new ways to improve you travel game by developing better packing systems, as well as figuring out how to master those hard-to-pack items. Your main goal is to travel lighter than ever before, as well as to take longer trips without packing any unnecessary items. And now, here are some advanced carry-on packing tips that you need to know!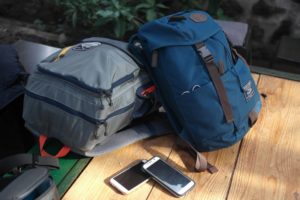 Less Is More
Carry-on packing is not your typical way of packing. This type of packing can be compared to jazz – it is more about the notes that you don't play than those you do. Getting your travel gear down to just a carry-on is a skill in its own right. When you don't pack the right way, you pay the price – sometimes literally. Just remember that when it comes to carry-on packing, less is more.
Pack in Advance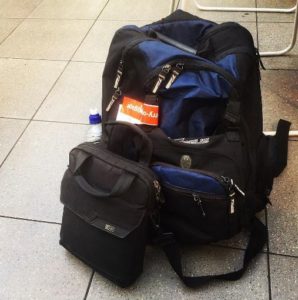 While you may feel confident enough to pack the morning of your trip, we strongly recommend you not to do that. The reason why we don't recommend this way of packing is because you could end up forgetting some important items that you originally wanted to pack. By packing ahead of time, you save yourself a lot of trouble. Not only do you have enough time to buy anything you need, but you also get to save a lot of space in your travel backpack.
Use a Packing Cube
Packing cubes are like dresser drawers for your carry-on. You can use them to keep similar items together and everything organized. You should get yourself a packing cube that is made from still material. It would be great if you could find a packing cube that has a handle on it. As you can see, a packing cube is pretty much a must-have for anyone who loves to travel.