Monaco lies in Western Europe on the French Riviera. It is bordered by the Mediterranean Sea and France. With a glittering royal legacy, a natural harbor, and ancient streets, Monaco is a medieval Europe tiny relic that is in tune with the 21st century. It draws the famous, the rich, and those seeking the kind of lifestyle you will only find on the silver screen.
Casino de Monte-Carlo
Although it is opened during the day for tours, the magic begins once the sun goes down and the roulette wheels start spinning. The Casino de Monte-Carlo is an architectural masterpiece with a decadent Opera Hall. This Casino became a success because gambling was illegal in France and Italy. To protect it from the criticism of the church, it was known as a health spa. Many wealthy Europeans flocked here to try their luck. With balmy weather and a calendar packed with events, visitors are still lured here. Nearby the street of the casino is the Carre d'Or which is a magnet for lovers of bespoke perfumes, luxury jewelry, and high-end fashion.
The Oceanography Museum
In 1910, Prince Albert created The Oceanography Museum. It is built on the side of the Rock of Monaco and about 90m above sea level. It is a groundbreaking institute that was set up to protect the earth's oceans and share knowledge. Here you will find many of the Jacques Cousteau discoveries.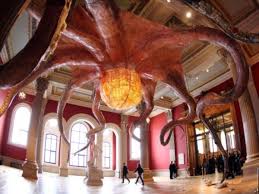 Hercules Port
Hercules Port is the harbor that provided Monaco a natural barrier for many years. Today, it is a place you can watch gigantic yachts as they jostle for space.
Monaco Grand Prix
This is Monaco's most famous event. Apart from being one of the world's most famous race tracks, it is also one of the most accessible in the world. You can also experience the tight corners of the street's circuit when the Formula 1 drivers are not in town.
The story of Monaco can't be complete without mentioning the Academy Award-winning actress Grace Kelly. She wrote a story of herself when she got married to Prince Rainier III. Her influence still lives on throughout this area, from the street's which were on her wedding day lined with crowds to neoclassical Monaco Cathedral where the couple got married.
For many, Monaco's top attractions lie in its high-profile events, its A-list residents, and its chic reputation but this city's magic goes beyond that. Monaco is the ideal place to slip on your driving gloves, don your dark sunglasses, and step into these powerful character's world whose stories have kept this sprawling metropolis at the imagination of the world for centuries.